I really kind of hate bumping the handsome picture of my husband off with a new post!
Last Friday night I decided to knit a sweater. I had some yarn I had spun up a while ago that needed a project.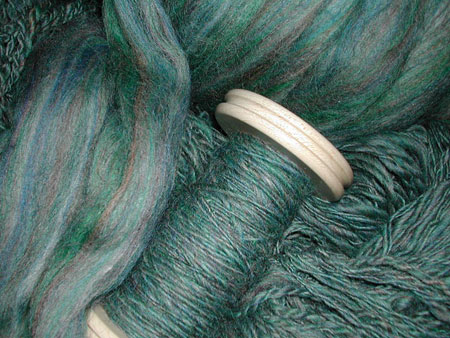 This was one of the first things I spun up and I got it because it felt soft and the color was so pretty, surgeon being made up from several dozen shades of blues, website greens, here and greys. The owner of the shop gave it to me at a great price because she didn't know what it was (cotton and wool of some sort) and it had been there a while.
Well, I spent most of Friday trying to choose a pattern to try, but everything I liked needed more yardage than I had. I went to bed feeling rather frustrated. Brian insisted I just sleep on it. And sleep on it I did. I kept looking at this pattern from Knitty: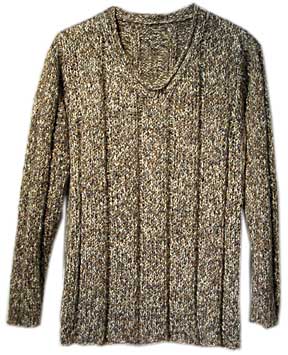 In the morning, I wound it up into balls and grabbed the extra I had from the sweater I just made for him. The guage was the same and I liked the way the two colors worked together. Then I sat (did I mention it was about 6 am on a Saturday? My head was preoccupied with health issues and I needed to stop thinking for a while) and photoshopped a little color into the patter to decide on some striping.
The concept came out a bit like this: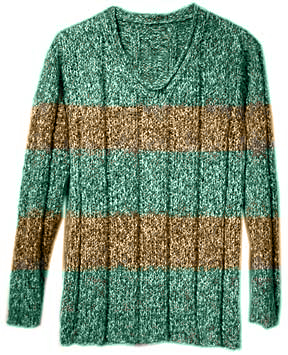 I liked it, so I grabbed my needles and threw myself into a project.
I just finished blocking all the pieces.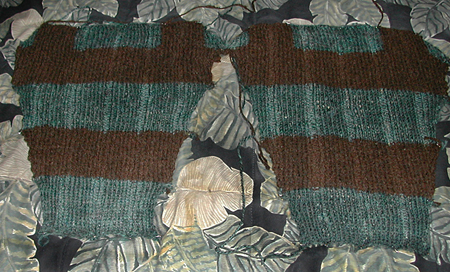 I have never finished a sweater this quickly. After it dries tonight, I'll sew it together and create the simple neck edging. I'm really rather pleased with it at this stage.
If anyone who reads this journal is on Ravelry, I'm there as well as Jvar. Feel free to look me up there. I have additional notes on most of my recent projects there for anyone wanting more knitting detail.
[Place Holder for Finished Sweater – Check back soon]